Ah how I'll always regret not making time to look at supernova this year. 
I was getting pretty good at imaging galaxies (previous post)
And would easily have been able to photograph the supernova, but I was caught up with other projects at the time. 
Ah well, there'll be another one as big along in (an average of) 40 years...
In the meantime here's an update on the findings sent in by David.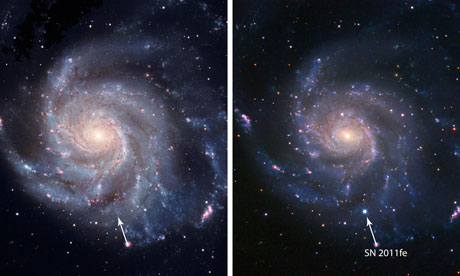 http://www.guardian.co.uk/science/2011/dec/14/supernova-explosion-glimpse-life-created